SeaPhoto: About SeaPhoto
About SeaPhoto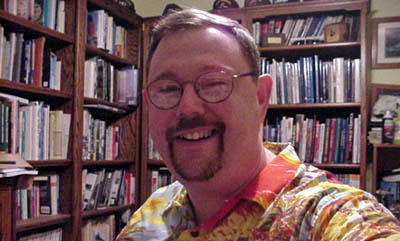 I began SeaPhoto to provide a resource for ship modelers, enthusiasts, researchers, indeed anyone who requires close up, detailed photography of modern warships and other maritime subjects. SeaPhoto started as an adjunct to my hobby of building large scale, radio controlled warships - whenever I had the opportunity I would photograph ships and boats, usually with an eye to using them on a future project. Because of this, I would take lots of pictures, and often of things that my family and friends could only shake their heads at; after all, what possible use were photographs of masts, doors, railings, and decks? Well, I knew that if I built a model of the ship these minor details would prove invaluable.
After a number of years, several things happened. Gradually, my photography improved - this due in large part to better equipment, as well as incremental improvements resulting from taking pictures by the thousands. To store these photos and negatives, I had to purchase large file cabinets! As time went by, I wondered if other people might be able to use these images. That is how the idea for SeaPhoto was born.
As you browse through this website, my hope is that you will find something that interests you. In the years since I began this business I have had the good fortune to meet fellow ship photographers from all over the world, both amateur and professional, and I still believe that SeaPhoto is unique in its emphasis on detailed photo sets at a reasonable price. Though you will find many more portrait views than since I started, SeaPhoto's emphasis is still on details - my goal is to document any ship I visit in the most thorough manner possible. This became even more important as the century came to a close, and many ships headed off to their sad fates. In this website you will a lot of photos of ships that are no longer in service, or even in some cases, sunk or broken up.
I know you are probably anxious to jump right in, but I would ask you to read the section below, An Important Note on Photos so that you will be familiarize with the quality grading system used in the catalog - this will give you information on what to expect from your SeaPhoto Photo Set.
SeaPhoto is a small business, but I believe in big service. I return emails in a prompt manner, and your orders are processed quickly.
Again, thank you very much for your interest
If you have any questions, please check my FAQ first, and then feel free to write anytime.
Kurt A. Greiner, Proprietor r
Not all of these photos are professional, art quality, photographs!
What that means is that, for the most part, the sets contained in this collection consist of photographs shot by someone, still mostly myself, who was interested in capturing the particular details of a ship. For these sets I don't concern myself very much about the finer points of composition, dramatic lighting and such. Sometimes the sun is at the wrong angle, it is a cloudy day, or someone's shadow is visible in the photo - such are the hazards of touring and photographing ships, particularly during open houses. Some of my very early shots frankly exhibit my lack of skill at the time. Nevertheless, you can expect all shots to contain useful information, and each set includes an honest assessment of it's value. I would not put a set in the collection if it did not contain useful information on that ship.
Check the ratings of the sets
Sets are rated based on their average quality; there may be higher or lower grade individual pictures in larger sets. A Q9 is the highest quality - well exposed, crisp, without a lot of people cluttering the view of the item. A Q8 would be an average quality photo - perhaps a minor flaw in the negative, too many civilians in the shot, or a cloudy day that reduces available light. A Q7 would have very noticeable flaws in exposure or in the negative, with a Q6 worse still. All shots will be usable for informational purposes, but Q6 and below will be very poor examples of photography.
But there is some really good stuff too!
With the above said, I can also tell you, with a certain amount of pride, that I have taken some very nice photographs over the years. When I say portrait quality, I mean it - these are very nice views, suitable for framing. Since the last catalog was published, many of my photographs have appeared in magazines,books and even television shows, in this both country and abroad. As always browse a bit and you might find something you like a lot.


Version 1.2 All Contents Copyright © 2023 by Kurt Greiner / SeaPhoto Maritime Photography Email Us